2019 Acura MDX Performance


Looking for a luxury vehicle that delivers power and precision as much as it does upgraded features? The 2019 Acura MDX performance features let you easily navigate the Scottsdale roads. From paddle shifters to Acura SH-AWD, experience the many Acura MDX performance features below.
Learn More View Inventory Contact Us
Powertrains
new Acura MDX provides all the options you want when you get behind the wheel.
When it comes to powertrains, the
Sport Hybrid SH-AWD®: This 3.0L engine generates 321 hp and offers a 7-speed dual clutch transmission with paddle shifters.
SH-AWD®: This 3.5L engine provides 290 hp and includes idle stop, Intelligent Variable Valve Timing and Lift Electronic Control (i-VTEC®), and a 9-speed automatic transmission with sequential SportShift paddle shifters.
Front-Wheel Drive: This 3.5L engine also generates 290, but doesn't offer AWD capabilities.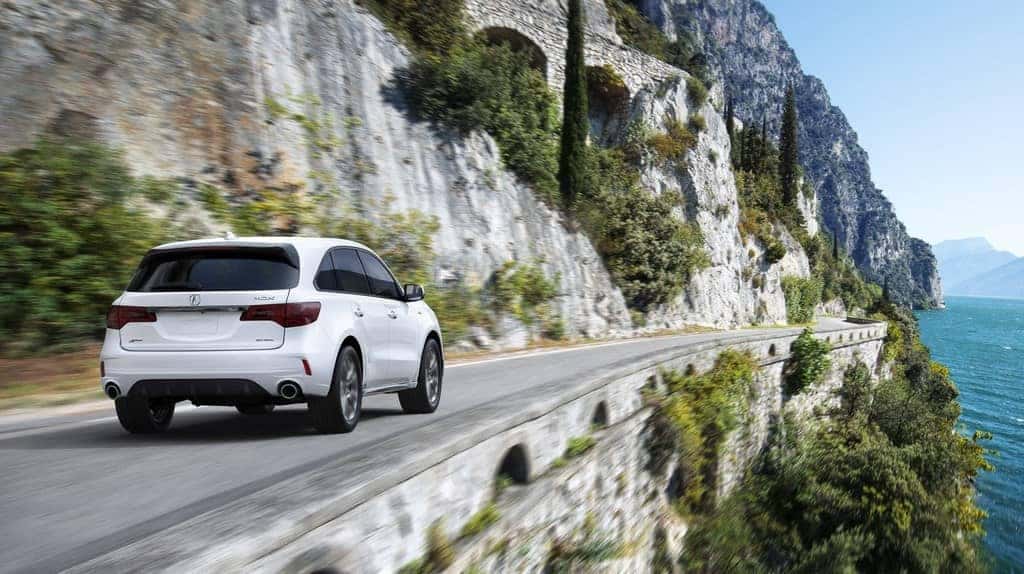 Towing Capacities
No matter what type of heavy objects you need to tow, the Acura MDX lets you do just that while still offering a sophisticated look and feel.
With the front-wheel drive model, you'll have access to a 3,500-pound MDX towing capacity, allowing you to easily haul heavy items through Phoenix
If you need to move heavier objects, you can opt for the SH-AWD® model and receive a towing capacity up to 5,000 pounds
Visit Acura North Scottsdale Today
The best way to find out more about the new Acura MDX performance features is to see them for yourself. Whether you're looking for a new or used Acura model, head to Acura North Scottsdale. We have an impressive inventory of vehicles made specifically for your Peoria ride. Contact us today to schedule your test drive.
More About Acura MDX Features